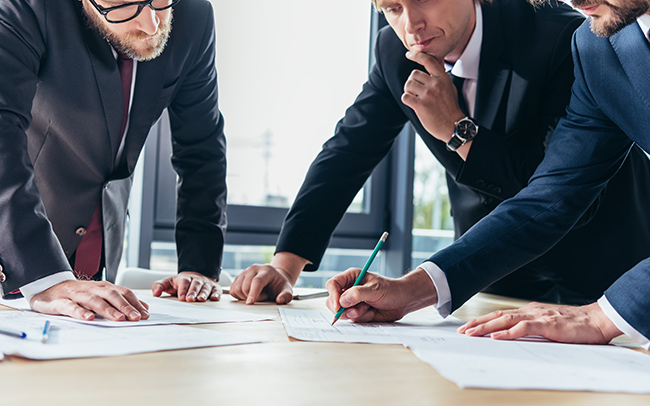 Project Assistant (m/f)
Sweden/USAID FARMA II - Description of Project
USAID and the Government of Sweden awarded Cardno Emerging Markets USA a five-and-a-half year $18-million contract for implementation of the Fostering Agricultural Markets Activity II (FARMA II) in Bosnia & Herzegovina (BiH). The purpose of FARMA II is to create agricultural and agribusiness economic opportunities for BiH farmers and entrepreneurs. FARMA II will achieve this by assisting agricultural producer organizations to adopt European Union (EU) and international agricultural and food standards and adopt new production techniques, produce new high-value products and expand their access to foreign and domestic markets. The objective of FARMA II is to strengthen the competitiveness of the BiH private sector resulting in greater sales and exports of selected agri-food products.

Scope of Work – Project Assistant
The Project Assistant is a key member of the project who will support implementation of day-to-day administrative processes. The Assistant will consistently implement and monitor administrative and operational systems, procedures, and policies in place. The Assistant will also coordinate with all field office staff and provide necessary support for all program activities as requested. Specific tasks for the Project Assistant will include, but are not limited to, the following:
Answers incoming or makes calls and other communications as needed;
Prepares completion grant reports in fluent English in collaboration with the technical team and Grant Assistant and contributes to the grant closing process. This implies reading and understanding the content of the final reports sent by the grantees in BHS languages and, where necessary, supplementing the content with the missing information from files or obtaining the missing information through calls/visits to grantee, and completing the reports in English;
Completes grant documentation (hard copy and electronic files) following the default archiving system;
Makes field visits to grantees to review and record grant activities/equipment;
Assists with inventory verification and with preparation of transfer of title and custody documents;
Works with the project team to ensure that all grant program materials adhere to the requirements included in the project branding and marking plan, grant agreement, and grants manual;
Works closely with Project Managers to ensure full compliance of financial, contractual, and operational records;
Occasionally performs general office clerk duties, translations, and administrative errands;
Creates, maintains, and enters information into databases;
Scans and copies documents;
Maintains filing and storage systems;
Updates and maintains databases such as mailing lists, contact lists, and client information;
Supports with data entry and archiving of the project records related to technical assistance and grants provided in the field;
Co-ordinates and organizes events, appointments, and meetings;
Provides support with event planning and implementation (trainings, seminars, events);
Provides any other relevant assistance to project activities as needed or directed by the management.
The Assistant will report to the Deputy Project Director or the Compliance Manager and coordinate with the technical, finance, and administrative teams on all undertakings.
Qualifications and skills:
Excellent written and oral language skills in both BHS and fluent English;
University degree in English, administration, economics, or a related discipline;
Demonstrates good knowledge of techniques for soliciting and gathering information;
Excellent analytical skills with strong attention to details, filing, file maintenance;
Good mathematical skills and understanding of financial logic;
Excellent computer skills (MS applications and others, advanced Word user is a plus);
Willingness to travel BiH-wide as needed (driving license is a plus);
Teamwork oriented with positive attitude, proactive, well organized, fast learner, adaptable to changes.
Professional experience:
2+ years of relevant experience in office support or management;
Timing and Level of Effort:
This is a full-time position for BiH Nationals;
Position is based in Sarajevo with travel within BiH as needed;
This position is needed immediately and will potentially last through the end of the project (June 2021), subject to performance and availability of funds;
Candidates are expected to start working as soon as possible.
---
We encourage qualifying candidates to send a Cover Letter, CV (not more than 3 pages),contact details for 3 References, and a writing sample (not more than 10 pages) via email to info@farmabih.ba

The closing date for the receipt of applications is November 1, 2020.
Cardno Emerging Markets USA, Ltd is an equal opportunity employer.
All information received will be treated with confidentiality.
Incomplete applications will not be considered.
Only shortlisted candidates will be contacted.