Pregledavate arhivu oglasa objavljenih na www.boljiposao.com.
Ovaj oglas je istekao 15.10.2019. i više nije aktivan.
Sadržaj oglasa prikazan je isključivo u informativne svrhe.
Sub-sector Brief Analysis Advisor (m/f)
- dana do isteka
Poslodavac:
Kategorija:
Mjesto rada:
Sarajevo
Rok prijave:
15.10.2019.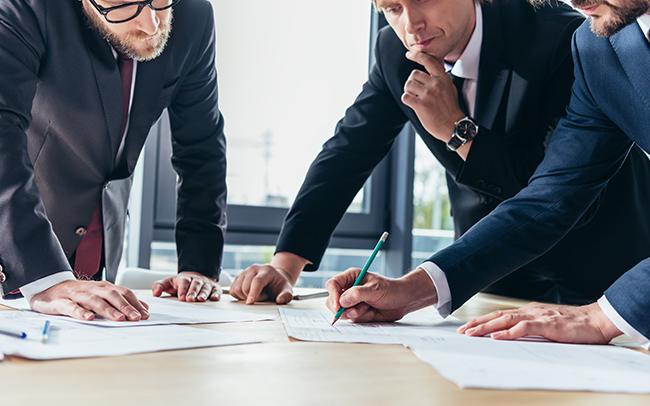 Sub-sector Brief Analysis Advisor (m/f)
A.     Background
The purpose of FARMA II is to create agricultural and agri-business economic opportunities by assisting agricultural producer organizations (POs) in adopting European Union (EU) and international agricultural and food standards and new production techniques, producing higher quality products, and expanding domestic and international market access of producers and processors. The project was launched in January 2016 and will end in January 2021. To date FARMA II has been utilizing a facilitative approach to support various market intermediaries, local business service providers and public sector service providers to encourage sustainable and inclusive growth of targeted sub-sectors and the wider agriculture and food sector of BiH. The sub-sectors targeted by FARMA II include:
   i.        Fruits and Vegetables
   ii.       Medicinal /Aromatic Plants (MAP) andHoney
   iii.      Dairy
   iv.      Poultry
Following themid-term evaluation of FARMA II completed by the USAID/BiH MEASURE project in March 2018, Cardno made changes to its original approach in order to improve impact, and outlined some possible modifications in a revised work plan to reflect lessons learned during the first two years of implementation, and address recent changes in market dynamics. Recommended changes were made during year-3 with implemented improvements during year-4. Now, heading into the fifth and expected final project year, we seek an experienced advisor conduct a brief analysis of the current FARMA II interventions by interviewing project beneficiaries in order to ensure that the activity is providing the beneficiaries with the most effective interventions. The consultant will also be provided with all prior analysis and assessments carried out by FARMA II. As a result of this assignment, FARMA II expects to receive recommendations on how to remedy any identified gaps in the existing implementation along with improved activities to implement during the final year.
B.      Objective
The purpose of this sub-sector strategy brief analysis effort is to develop - together with key stakeholders and beneficiaries - a strategically focused assessment of the current strategy for each of FARMA II's targeted sub-sectors through the lens of the impact of these activities on the beneficiaries. The resulting recommendations and proposed activities will be used to further strengthen collaboration at the sub-sector level for the duration of the activity.
C.      Activities
This activity will be conducted in three phases (indicated dates are provisional):
1.      Brief Analysis (October21to November 2) The first phase of the project is to conduct a brief analysisof the various product and market opportunities across FARMA II's targeted agro-food subsectors and develop evidence-based recommendations for strategically narrowing the project focus to the areas where maximum impact can be expected to the beneficiaries.
Specific Activities
-          Review prior assessments and studies conducted by FARMA II
-          Analyze the project indicators and the results to date.
-          Review the targeted sub-sectorswith FARMA II's staff, beneficiaries, and key stakeholders.
-          Identify the key opportunities and challenges in these sub-sectors in terms of: technical feasibility; commercial viability; key constraints to growth; projected time for results; sustainability and social impact; potential to achieve scale; and subsequent spillover/upgradation potential
-          With the evaluation information developed above, proposerecommended areas of focus for each sub-sector using criteria agreed with FARMA II and Sweden/USAID.
2.      Strategic Planning (November 2 to 13) The second phase involves socializing the results of the brief analysis with key stakeholders across each of the sub-sectors to solicit feedback, obtain buy-in, and begin to formulate strategy for both FARMA II and communities of stake-holders across the different Sub-Sectors.
Specific Activities
-          Convene meetings with key stakeholders across the sub sectors to socialize the recommended areas of focus from the first phase. 
-          Assess interest and willingness of key stakeholders to engage their efforts towards the identified priorities.
-          Develop an inventory of actions that could be undertaken to help drive expansion for the various areas of focus across the subsectors
3.      Reporting (November 13 to 20) The final phase involves wrapping things up, presenting the proposed interventions to the stakeholders andgetting their buy-in, and finally articulatingFARMA IIs sub-sector specific priorities and proposed activities. It is expected that this final phase should include participation by Sweden/USAID as well as representation from BiH Government (from state and entity level).
Specific Activities
-          Facilitate stakeholder validation meetings
-          Initiate alliance-building activities around specific sub-sector priorities
-          Secure a substantial level of buy-in by stakeholders around clearly defined actions.
-          Translate proceedings of these meetings into strategic frameworks and action plans
-          Develop inputs including concise recommendations of activities in each sub-sector designed to be included in the FARMA II Y5 workplan
D.     Deliverables
Phase One –Brief Analysis
Report outlining recommended priorities for each sub-sector (each sub-sector should be a stand-alone chapter), inclusive of the supporting rationale, evaluation work, and criteria scoring approach. (Consultant)
Phase Two –Strategic Planning
Inventory of potential actions, by sub-sector (Consultant & In Country Team)
List of stakeholders, by sub-sector (In Country Team)
Schedule for stakeholder meetings (In Country Team)
Phase Three – Reporting
Stakeholder ValidatedPriorities, by sub-sector (Consultant)
List of inputs and recommendations for the FARMA II workplan, by sub-sector (Consultant)
All reports have to be submit in English language (Consultant)
Qualifications:
Relevant university degree
Minimum 5 years professional experience in private sector development assistance and / or relevant private sector employment experience.
Minimum 5 years professional experience relevant to the respective market assessment assignment.
Knowledge of the region and local languages (BiH) will be considered as an advantage
Experience managing teams
Experience in preparing assessment / evaluation reports
Strong conceptual and communications skills in verbal presentations and writing in English
Expected participation:
Phase 1& 2: up to 17 Days
In Country -15 days Travel -2 days (round trip)
Phase 3: 8 Days
Remote - 8 days
---
We encourage interested and qualified candidates to send a Cover Letter including three References and CV of 3-pages or less AND an illustrative example of the training presentation to be used to this e-mail address [email protected] or via option "BRZA PRIJAVA".

The closing date for the receipt of applications is October 15, 2019.
Cardno Emerging Markets USA, Ltd is an equal opportunity employer.
All information received will be treated with confidentiality.
Incomplete applications will not be considered.
Only shortlisted candidates will be contacted.