Pregledavate arhivu oglasa objavljenih na www.boljiposao.com.
Ovaj oglas je istekao 17.02.2019. i više nije aktivan.
Sadržaj oglasa prikazan je isključivo u informativne svrhe.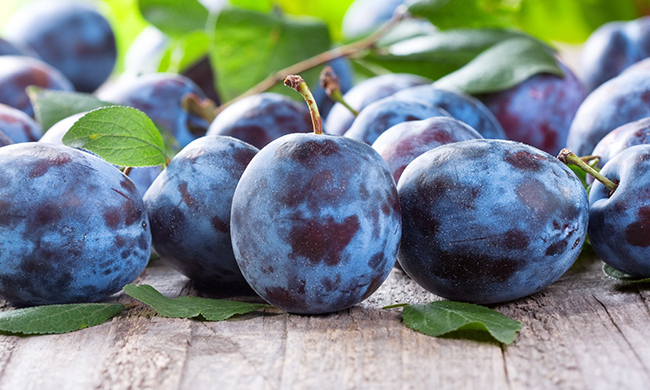 Post-harvest handling and proper cooling of products (m/f)
USAID/Sweden FARMA II - Description of Project
USAID and the Government of Sweden have awarded Cardno Emerging Markets USA a five-year US$18 million contract for implementation of the Fostering Agricultural Markets Activity II (FARMA II) project in Bosnia & Herzegovina (BiH). The purpose of the FARMA II Project is to create agricultural and agribusiness economic opportunities for BiH farmers and entrepreneurs. FARMA II will achieve this by assisting agricultural producer organizations to adopt European Union (EU) and international agricultural and food standards and new production techniques, produce new high value products and expand their access to foreign and domestic markets. The objective of FARMA II is to strengthen the competitiveness of the BiH private sector resulting in greater sales and exports of selected agri-food products.

Background
Producer organizations and farmers in BiH are capable of producing high quality fresh fruit and vegetables. However, the post-harvest handling of these products is not at the desired level, contributing significantly to unnecessary blemishes, deterioration and outright losses, all of which lead to lower quality and lower prices. Low quality and blemished fresh fruit and vegetable are unacceptable forexportsand in the largerdomesticretail stores and supermarket chains. It is expected that assistance provided in this fieldwill lead to increased sales on international and local marketsin the immediate future.

Purpose of the assignment
The purpose of this assignment is to provide technical assistance (TA) and training to producer organizations (POs) and registered farmers involved in the production of the key tree fruits in BiH (i.e. apples, pears, plums, cherriesand others). The consultant will work with the selected beneficiaries around the country to improve their post-harvestand storage practices and help them improve product quality, which will lead to better product shelf life and higher incomes. Success in these areas will contribute greatly to the inclusive economic growth in the agricultural sector and reduce rural poverty.

Anticipated Activities:
The activities planned under this assignment includes observations, instruction, training and suggestions on the following post-harvest topics:
• Methods of manual and mechanical handling during harvest and post-harvest handling to prevent surface abrasions and bruising;
• Determination of the time of harvest and storage diseases;
• Controlling insects, mold, plant diseases and rot;
• Low tech equipment to reduce product core temperature fluctuations, limit rates of plant respiration, stop water losses and/or to promote ventilation;
• The importance of sanitation in the field and during subsequent handling,and related.

More specifically, the activities planned under this assignments will also include the following:
• Situation assessment: Visit PO's and orchards in order to observe common harvest and post-harvest handling methods, review current practices and opportunities and limitations for improved fresh fruit post-harvest handling practices and storage;
• Training: Provide multiple hands-on workshops to interested fresh F&V value chain participants, including members of public and private agricultural extension services, agricultural institutes and faculties on methods of reducing quality losses through better post-harvest handling techniques and cooling and storage of products;
• Advice / mentoring: Identify other potential opportunities and help establish priorities in participating PO's for follow up.

All assistance in pest management should comply with FARMA II Pesticide Evaluation Report and Safer Use Action Plan (PERSUAP).

Deliverables:
The Consultant will providein total tendays of direct, hands-on technical advice, instructions and recommendations to minimum 30 selected PO's on post-harvest handling, cooling and storage practices for key fresh fruits. The trainings will be composed from combination of in the classroom training and practical trainings, based on the needs of the producer organizations and farmers.FARMA II will closely monitor delivered activities and combine it with other complementary activities when and where possible to all producer organizationsand farmers involved in these trainings throughout the life of the project in order further to support them and increase their competitiveness.

The Consultant will report to the Fruit and Vegetable Expertand will also need to prepare and submit the following:
1. Draft Training Program and propose program for classroom and practical trainings, to be submitted at the beginning of the assignment. Program needs to be agreed and approved by FARMA II F&V Expert;Draft Plan for field visits should be included as a part of technical training program;
2. Conduct multiple hands-on training, classroom and practical trainings and work directly with at least 30 Producer Organizations (including companies, cooperatives, associations, crafts and registered farmers) willing to improve their post-harvest management and cooling techniques.
3. Provide advices and recommendations to companies, cooperatives and registered farmers engaged in the post-harvest handling of fresh F&V and in addition to direct support to POs, the consultant should also be available and provide follow on online assistance required by the participating POs during the whole period of the assignment; Attendance sheets, evaluation forms and high-resolution photos taken during the training must be provided for each training;
4. Submit written materials from training sessions (above) for use in subsequent training sessions;
5. Deliver brief progress reports on the monthlybasis and final report of activities including specific technical assistance provided with expected results/impact and recommendations (lessons learned) for future follow up activities.

Timing and Level of Effort
Total LOE is estimated at up to 10 days, including assessment, training preparation and is expected to take place between March and end of December 2019. The consultant is expected to undertake trips and field visits throughout the BiH during this period. On-line support is required during the period.

Qualifications and skills
- University degree in agriculture and/or food technology is a must; ideally, a post-graduate degree in agricultureand/or food technology with specialization in post-harvest handling and cooling;
- Excellent analytical, communication, presentation and facilitation skills;
- Good written and oral communication skills;
- Proven practical training-of-trainer experience is a plus;
- Previous experience in BiH in this sector is desirable and considered an advantage.

Professional experience
- At least 15 years of relevant professional experience in the agri-food sector;
- Extensive experience in the post-harvest handling of a wide variety of crops with a track record of proven successes in comprehending and improving their handling, cooling and storage;
- Relevant professional advisory experience in the F&V sector, ideally with particular experience in the post-harvest handling and proven knowledge and experience of the relevant product cooling, storage and trading requirements standards;
- Extensive previous experience in both classroom and on-farm-training on post-harvest handling;
- Understanding the market demand for fresh F&V would be considered an advantage;


---
This is short term technical assistance (STTA) position for BiH or Third Country Nationals.
We encourage qualifying candidates to send a Cover Letter including three References and CV of 3-pages or less via option "BRZA PRIJAVA".

The closing date for the receipt of applications is February 17, 2019.
Cardno Emerging Markets USA, Ltd is an equal opportunityemployer.
All information received will be treated with confidentiality.
Incomplete applications will not be considered.
Only shortlisted candidates will be contacted.